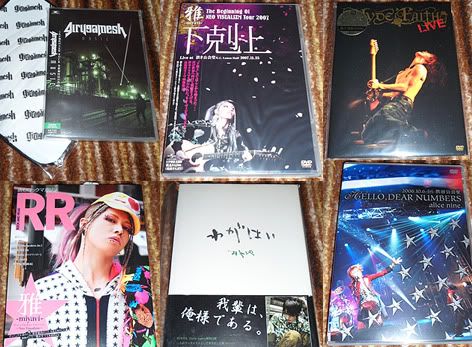 selling the following items:

- Miyavi DVD The Beginning of Neo Visualizm Tour 2007 Ge Goku Jo Live at Shibuya Kokaido (C.C. Lemon Hall) 2007/12/25 (NEW | SEALED | NEVER BEEN OPENED) (MINT)
- Miyavi Book ROCK AND READ 018 (OUT OF PRINT ITEM) (MINT)
- Miyavi Photobook Wagahai (RARE)

if interested please visit my sales journal here. thank you!